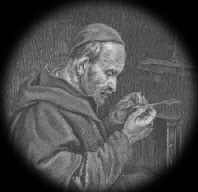 As I drained my bladder last night, I assumed a hands free position and raised my hands to my head… and saw a vision in the water below….
Germany vs Argentina
Who can defeat the Germans in Berlin? Only the US, Britain, and Russia combined. Despite the general consensus that their D is lacking they have three consecutive clean sheets, and will send Argentina packing.
Germany 3 Argentina 1
England vs Portugal
England will finally come together as a team and Rooney will get his first world cup goal. Without Deco, Portugual's offence stalls, and on goes England.
England 2, Portugal 0
Italy vs Ukraine
Just like in the US game, the heavy midfield will stifle the Italians, and their run into the box at a defender full steam and pray for a PK strategy will fail. I see yellows for the Italian strikers, and I see the yellow team advancing with a brilliant strike from Shevchenko..
Italy 0, Ukraine 1
Brazil vs. France, Ronaldino vs. Zindane, Ronaldo vs. Henry
I had an earlier vision of Barthez throwing the ball into his own net – that may happen in this match. However, the French will play on – who will be more creative in the midfield? Who will be offside more? Who is "cockier"? Who has gold shoes? Zindane!
Brazil 2, France 3 (overtime)
Now if these events do not occur I must have been gazing into bizarro world, in which case the exact opposite of what I said will occur. Barthez will throw the ball away from his goal – imagine that!