Much like the rudely-formed monkeymen of our ancestry who shed their stinky tails and brachiation, human ingenuity is evolving at a rate which is expanding geometrically: our knowledge is cubing itself.
Nowhere is this more apparent than in the field of NFL Progniscation. Away with the vacuum tubes, the transistors, the hyperbolic bladders, the coal-powered abacus! This is the future:
The Fabulously Sublime NFL Holistic Prognosticator
.
How
do
it work? First, Professor Badcock collects the data and transforms it into binary code. This code in downloaded into the Holistic Prognosticator, which measures the data against a specially programmed Footbalgorithim (patent pending) which utilizes Holistic Logic.
Then, Professor Badock has his assistant stomp the results into a batter of output. Though it resembles diarrhea, I tell you this batter of output is
solid gold
, baby.

Professor Badcock labored many moons over the arduous development of the Fabulously Sublime NFL Holistic Prognosticator, a vast improvement over his cumbersome prototype, Professor Badcock's Hyperbolic Highly-Speculative NFL Forecast Machine.

Regarding the NFL, the rest of IDYFT is as quiet as an ant farting on a freeway. Perhaps they are shamed by a lack of confidence in their favorite team. Understandably so -- only the Holistic Prognosticator stands as a window onto the future, and it roundly proclaims that the Washington Redskins will be the winner of the 2007 IDYFT Cup.

As Professor Badcock's assistant squishes the fecund slurry, it is worth reflecting on from whence we came. After all, Professor Badcock's Hyperbolic Highly-Speculative NFL Forecast Machine may have impressed you with its prescience as well as its coils of tubes, its Jacob's Ladders, its solid-state mass spectroscopy and squeaky vulcanized rubber. But, dear friends, we are in a new tomorrow, and are thus closer to the dawning of isomerous truths: NFL 2007 SEASON PREDICTIONS.


AFC East: The Guido Division

NY Jets were Flaccid in the offseason, looking to build momentum patiently. The machine further predicts a win at home for the season-opener over their big brother, the Pats. Expect a Division Title.

New England Patriots were excessively Spastic in free agency, and their mediocore preseason shows that what they've gained in talent, they've lost in discipline. They have already been hit with major injuries to starters. It's not that the window is closing -- it's more like they are trying to fire through a spinning propeller. Expect a Wild Card.

Miami Dolphins were Flaccid during the offseason. It might be hard going for some time yet, and the defense will once again bear the weight. Expect a Near-Even Record

Buffalo Bills were Flaccid, building up their offensive line. They don't have much pop on offense. Not a good enough team or 11th Man to make a difference. Expect More Wins on the Road than at Home.


AFC North: The Black and Blue Division

Pittsburgh Steelers were Flaccid this offseason and showed every sign of laying down for the start of the post-Cowher rebuilding era. But then they rebounded, and Roethlisberger has looked sharp. I worry that they won't be able to run the ball. Expect an Early Exit from the Playoffs.

Baltimore Ravens were Flaccid in free agency. Perhaps they should have added some weapons on offense. I also worry that their overworked and under-talented RB corps will wear out. Expect to Just Miss the Playoffs.

Cincinnati Bengals Flaccidly did not address their troubled and felonious defense. They should have, giving up 84 points in four preseason games. Despite some sweet offense, this team is soft and will get broken in this division. Expect Disappointment.

Cleveland Browns were Spastic, overpaying players to join their wretched journey. They seem to be playing hard, and might drag a better team or two down with them this year. Expect to Win 5+ Games.


AFC South: The Fat & Humid Division

Indy Colts rested on their Flaccid laurels this offseason, and they have been looking very complacent. Trouble might be brewing in a competitive conference, and they can kiss home-field goodbye. Expect a Quick Exit from the playoffs.

Jax Jags were Right on the Money in free agency and are formidable on both sides of running the ball, but dumping Byron Leftwich (named the starter in January by Coach Del Rio) was timed very poorly. Expect to Just Miss the Playoffs.

Tenn Titans were Flaccid this offseason and it shows. They will play hard but this very young team doesn't have enough talent or discipline. Expect a Near-Even Record.

Houston Texans were Flaccid in free agency, hoping to build through their perennially-high draft picks. Pardon me, but how about acquiring some offensive linemen? One can practically see the poopsmell rising off this team. Expect a Losing Record.


AFC West: The Malthusian Division

Denver Broncos were unusually Spastic in free agency, looking for some key additions to take them over the top. They just added the aging but still intimidating Simeon Rice. I think Shanahan wants one more ring, and thinks this is the year for it.Expect them in the Super Bowl.

San Diego Chargers were Flaccid in the offseason, gagging down Nerfneck Turner to lead their talented team into oblivion. They'll do well with their Superior Talent against their easy schedule but lose the hard games. Expect a Quick Exit from the Playoffs.

Kansas City Chiefs were Flaccid in free agency and are swan-diving into Herm's retirement. They lost every game in preseason. They don't seem to care anymore. Expect a Losing Record.

Oakland Raiders were very Spastic this offseason. Hell, they have nowhere to go but up! You have to imagine there's a reason someone wouldn't accept millions of dollars to play for this team. Expect a Losing Record.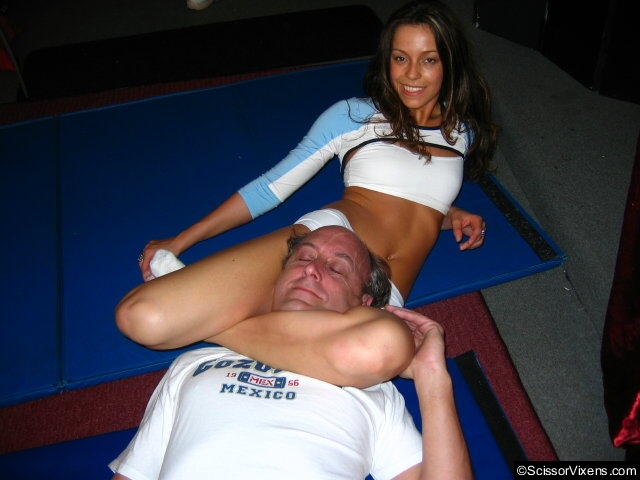 NFC East: The Cruelest Division

Washington Redskins were refreshingly Flaccid in free agency and it will pay off. QB Jason Campbell will be the best in the division, they will run all over people and the D will recover their dentures and start biting back. Expect the Division Title.

Dallas Cowboys were Flaccid in the offseason, looking to build their momentum from last year's playoff loss on a bad FG snap. The pass D is a major problem due to injury, and high-scoring games will shove Romo the 'omo into a sophomore slump. Expect a Disappointment, Texas.

Philly Eagles were Flaccid in free agency, as if they believed the hype. Don't Believe the Hype. Threat of injury has them on thin ice at QB, RB and versus the run. Expect No Playoffs.

NY Giants were as Flaccid as Rumsfeld's prostate. They knew the season was hopeless even before the preseason began. The Prognosticator is predicting that Coughlin is fired before Xmas. Expect a Losing Record.


NFC North: The Fat & Frozen Division

Chicago Bears were typically Flaccid in the offseason, and their preseason victories indicate they'll win some games against their laughably easy schedule. However, 90 points in four games of preseason ... that's a 33% increase over last year's preseason effort. And there is no excuse for another year of Gross Rexman. Expect a Quick Exit from the Playoffs.

Green Bay Packers were Flaccid in preseason. They have built the NFL's youngest team around its most threadbare star, QB Brett Favre. This is the end, my friend. This is the end. Expect the End.

Detroit Lions were Spastic as usual in the offseason. Every flecked anus on the block proclaims that this time, Detroit got it right by picking yet another WR at #1. Matt Millen is looking like the GM of the Year ... haha, I love that gag. Speaking of gag, enjoy your Fudgefest, Detroit fans. WRs touch the ball the least of any skill position. Maybe you ought to pick up some players who impact every single down ... such as offensive linemen. Expect Yet Another Ugly Season.

Minnesota Vikings were Flaccid in free agency and were picked to be a lousy team by most. This seems like a team without any plan at all. Last year's plan had seemed sound: run the ball and stop the run. They still lost. A new plan of passing the ball might be trotted out, as soon as they get a QB. Expect a Losing Record, and Tragic Injury to Boobs Bollinger.


NFC South: The Spicy Division

New Orleans Saints were Best in the NFC in free agency, and finally in stride for the season, winning their last three preseason games. They have a hard schedule, as befitting the most talented team in the NFC. Expect the NFC Championship Game, on the road.

Carolina Panthers were Flaccid during free agency, believing in themselves. They did poorly this preseason. Last year, they were kings of preseason and had a disappointing regular season, largely at the hands of injuries. The window is closing on the core of this team, and they don't seem quite ready to rise up swinging for the gold ring. They scored the fewest points in the conference this preseason. Expect a Quick Exit from the Playoffs.

Tampa Bay Bucs were Spastic this offseason, clutching at straws. They might just save themselves for a spell, and Garcia could flourish in Gruden's system just like over-praised Rich Gannon. But this machine is a rebuilt jalopy and pieces are breaking off already. Expect a Near-Even Record.

Atlanta Falcons were Flaccid in free agency and then lost Vick to the pound. This team will not resemble any previous Falcons team. Completely new coaches, strategies, players and schemes. The only way we'll know for sure that these are the Falcons is that they are guaranteed to drop lots of passes. Expect a Losing Record.



NFC West: The Sissy Division

Seattle Seahawks were Spastic this offseason, trying to keep ahead of the NFC. They have to hope that the defense picks up their new assignments soon, surrendering over 3 TDs per preseason game. They look poised for another shot deep into the playoffs, but are keeping their fingers crossed that they don't get swept by injuries, as in 2006. An easy-cheese schedule will help a lot. Expect the NFC Championship Game.

SF 49ers were scramblingly Spastic in free agency, believing the hype that they'll be a much-improved team. Actually, they are under-talented and their defense is a fantasy football player's wet dream (if their testicles ever descend, that is). Expect a Near-Even Record.

St. Louis Rams were Spastic in the offseason, perhaps sensing that their QB/RB/WR combo are among the best in the conference. Their sissy D is supposed to be a liability, but they scored only 12 points per preseason game. Expect a Near-Even Record.

Arizona Cardinals were both Spastic and ineffectual this offseason. They gave up (are you ready) 114 points this preseason. At that rate, they'll be in the top 5 for most points given up in a season. Meanwhile, how about picking up some offensive linemen, boners? Expect Last Place in the Entire League.