So everyone knows that Lynn Swann is running in a (rather futile) race for Governor of Pennsylvania.
But I know I hadn't really processed what that truly means until I read the article that made the rounds on the blogosphere tubes on the Internets yesterday.
And so, for a moment, imagine you were the guy who used to do this: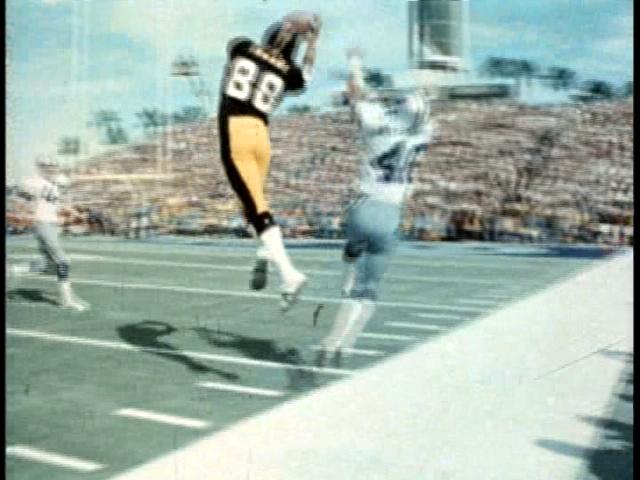 And now, imagine, that the following things happen to you, in a little more than an hour:
Shaking hands with strangers
Picking up stranger's toddlers
Admiring "Glitter" the black Holstein calf
Shearing a sheep
Starting a tour at something called Agri-Plex
Walking by cages of roosters, chickens and rabbits
Speaking to a smaller crowd than I did when I was Sophomore Class President in High School
Being in Allentown, PA.
Getting taunted by a clown in a dunk tank, and taking what sounds like lots and lots of balls to finally dunk the clown.
That was barely more than an hour in the man's life. Think he misses the glory days?
Let's give him credit, though. He's one of the few Republicans who has photos of him in action like the one above. I'm pretty sure you won't see a Denny Hastert photo like that.
Unfortunately, he's one of the few Republicans who has let himself be photographed in this embarassing situation:
I think perhaps it is time to launch our first caption photo contest with this 2 year old picture right here..
Put your best foot forward in the comments.
This caption is taken, by me, "Smile and clap for me, Swanny!"